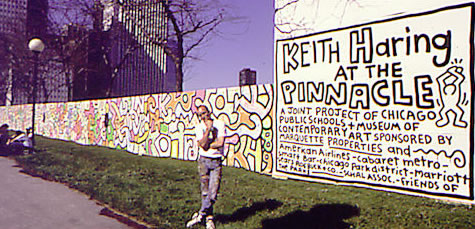 This mural, finished in 1989, was painted on a 450-foot plywood wall erected temporarily in Grant Park, as the debut project of the still-operative Gallery 37, an annual summer arts program for inner city youth.
Haring collaborated on the mural with 500 public school children, and the individual panels were donated to and divided among the participating schools.
In the summer of 2000, Gallery 37 undertook the restoration of a large number of the panels, for eventual permanent display in a public site in Chicago.