Untitled (body painting), 1984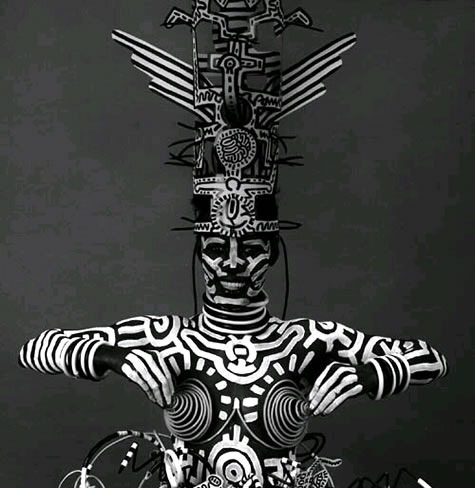 Andy Warhol introduced Keith to Grace Jones. He thought that hers was the
ultimate body to paint — Grace embodying both primitive and pop, Harings
obsessions. Warhol arranged for Robert Mapplethorpe to photograph the finished
body painting. At the session, Jones stripped to her underwear, and donned
a huge crown and rubber jewelry designed by David Spada.
Copyright:  © Robert Mapplethorpe Foundation. Used by permission.