Untitled (body painting), 1981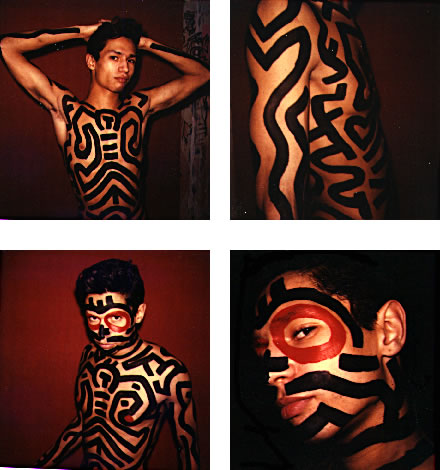 Haring's iconography could activate any surface and travel through any medium
— it was only a matter of time before it would cover the human body. His
first and most famous body painting was created in London in '82, in collaboration
with photographer Tseng Kwong Chi and choreographer Bill T. Jones (photographs
by Tseng Kwong Chi are not available). Later, Keith turned Grace Jones into
a voodoo diva for photographs by Robert Mapplethorpe, and painted a microuniverse
on the palm of his hand.