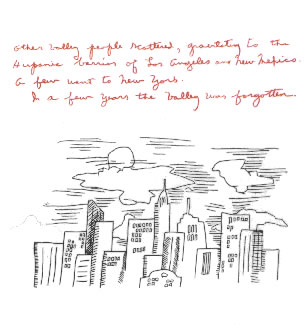 The Valley (Page 16)
by William Burroughs
The Corners formed a rock group called "Glowing Corn" and became fabulously wealthy. When they stopped eating the contaminated corn the disease was arrested. They resorted to plastic surgery. The other Valley people scattered, gravitating to the Hispanic barrios of Los Angeles and New Mexico. A few went to New York.
In a few years the Valley was forgotten.