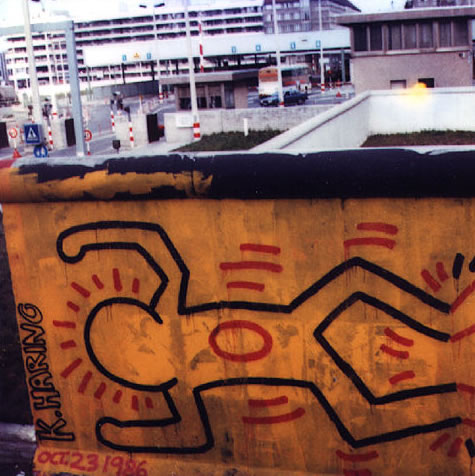 This mural was executed by Haring in 1986, at the request of the Checkpoint Charlie Museum.
The mural was approximately 300 meters in length, depicting linked figures in the colors of the German flag: yellow, red & black, symbolizing the quest for unity between the Federal Republic of Germany West and the German Democratic Republic East.
The mural was covered over, in time, by the work of other artists, prior to the destruction of the Wall in 1991.