The Ten Commandments, 1985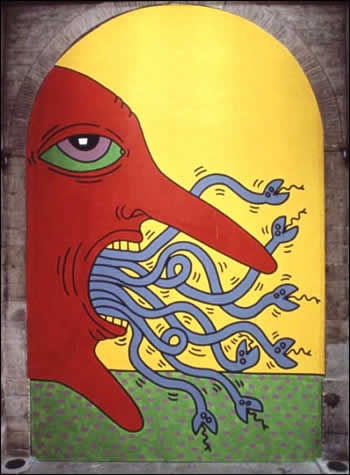 Read an interview between Keith Haring and Sylvie Couderc about The Ten Commandments.
The Ten Commandments were painted on the occasion of Haring's first one-person museum show at the Contemporary Art Museum in Bordeaux, France in 1985. The paintings are acrylic and oil on canvas and are each approximately 25 feet high by 17.5 feet wide. Keith had stretchers made and installed to fit the large arched spaces on the lower level of the museum, and created the paintings on site.