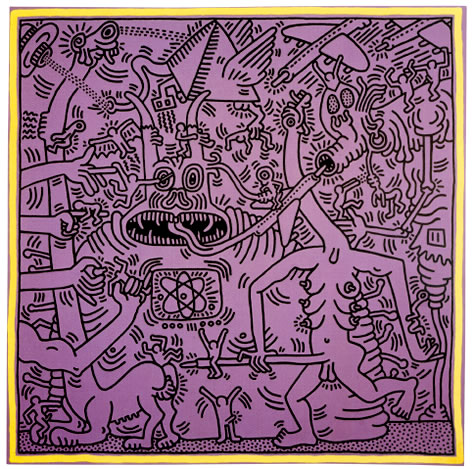 94 x 94 inches
238.76 x 238.76 cm
"The paintings, which made up the main body of the show [Milan], were my release.
I chose muslin because the surface was smoother and more delicate than canvas.
I had my friend, Daniela, bring Day-Glo acrylics with her from New York because
it was impossible to find them in Italy."