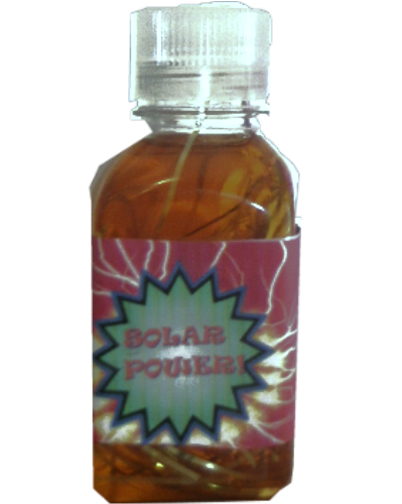 Categories
Description
THIS LESSON USES THE NYC BLUEPRINT LEARNING STANDARDS.
What if a cure existed for: AIDS? Hunger? Poverty? Racism? Pollution? Corruption?
What would it look like? How can knowledge or understanding function as a cure?
Objective
Students will...
Learn about and discuss problems in the world today that involve health, socioeconomic status, the environment, and equality.
Think about advances made in health and medicine, and what still remains to be done.
Think about the influence of the media and advertisement on society, along with invention.
Take a closer look at package design, and learn about design.
Think critically about advertisement and packaging.
Practice using a computer for graphic design.
Think inventively about solutions to major problems that society faces.
Practice recycling, reusing old containers.
Develop their persuasive writing skills.
Work in groups.
Resources
Guerrilla Girls art, and TRUTH anti tobacco advertisements
Keith Haring posters and work, including "Silence=Death"
Haring web sites
Haring Exhibition catalogs
Materials
internet connection
handouts
pencils
Sketch paper
colored pencils Computer design software
color printer
full sheet labels
Full sheet labels or glue
buttons
pom poms
gumballs
water
food coloring
hot glue gun
paint and painting supplies
Large posters
Procedure
MOTIVATION
Students will be motivated to create "miracle potions" as part of a campaign to create awareness of a health issue or global problem, and solutions that they feel strongly about.

VOCABULARY
Activism
Advertisement
Graphic design
Statistical Data
Font
Color scheme
Global problem
Socioeconomic status
Feminism
Conservation
Demographic
CLASS ONE
INTRODUCTION
Students will bring in and examine advertisements and packaging, and brainstorm global issues and concerns. Students will look at the advertising artwork and propaganda of the TRUTH campaign against tobacco, and of Guerrilla Girls feminist art.
PROCEDURE
The students will divide into teams based upon the type of issue they would like to deal with in their artwork. Each team will be given a worksheet. In the computer lab, each team member will be responsible for looking up statistical data, icons/ images, and other information about their cause.
CLASS TWO
Students will bring in recyclable containers. They will sketch out several label ideas for their products using colored pencils and paper.
CLASS THREE
Students will return to the computer lab. Each student will create a label using the information gathered by the group. The students will each complete a handout where they think about their color scheme, product name, font, and other design characteristics.
CLASS FOUR
Students will print out their labels and affix them to bottles or boxes. Using the food coloring, paint, and water, or the other knickknacks, students will fill and seal the bottles. They may create more than one if time and resources allow. Students will return to their groups. Each group will create a poster and signs to accompany their products on a shelf, creating a display similar to that of a store window.
SUMMARY
The storefront display will be moved to the hallway as an exhibition. Each group will be required to present their product.
Extensions
BLUEPRINT LEARNING STANDARDS FOR THE ARTS
1. Literacy In Arts
Students will recognize the ability of their art to reach viewers.
2. Making connections through visual arts
Students will discover ways in which artists create their work with a sense of social responsibility, in order to create awareness.
3. Community and cultural resources
Through research students will combine statistical data with communicative design. Students will engage in a group exhibition.
5. Careers and Lifelong learning in visual arts
Students will learn about the role of an artist as a graphic designer.
NY STATE STANDARDS EMPLOYED
1. Creating, Performing and participating in the arts.
2. Knowing and Using Arts Resources and Materials.
3. Responding and Analyzing Works of Art.
The author of this lesson, Kellie Rilla, a Masters in Art Education student of the School of Visual Arts in NYC, is the 2004-2005 scholarship recipient of the Keith Haring Scholarship award. This project is a collaboration with The School of Visual Arts & a local NYC public elementary school.
To find out more about The Keith Haring Foundation Scholarship offered through the School of Visual Arts, please contact: Director, School of Visual Arts/Visual Arts Foundation, 15 Gramercy Park South, NYC 10003 or SVA's web site.
Images