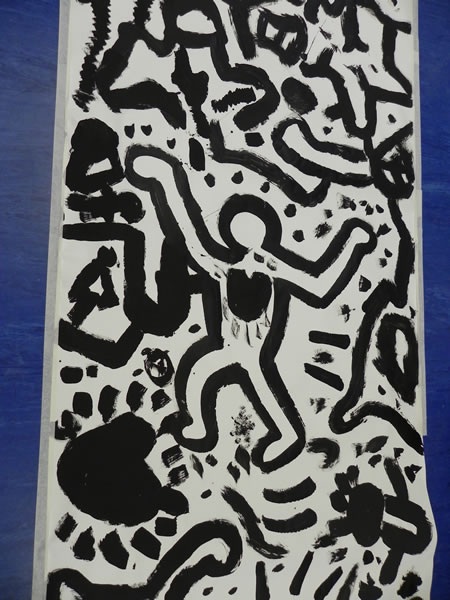 Categories
Description
As part of The Big Draw, a day of artist-lead drawing projects at Ivydale School in South London, illustrator Garry Parsons lead the Year 5 group in transforming the school reception area into Keith's POP SHOP, complete with house music and Haringesque badges to give away.
WE LOVE KEITH HARING!
Objective
For students to gain a greater understanding of art, Keith Haring and public art.
Resources
The HaringKids Website.
Materials
Paper, ink, brushes
Images