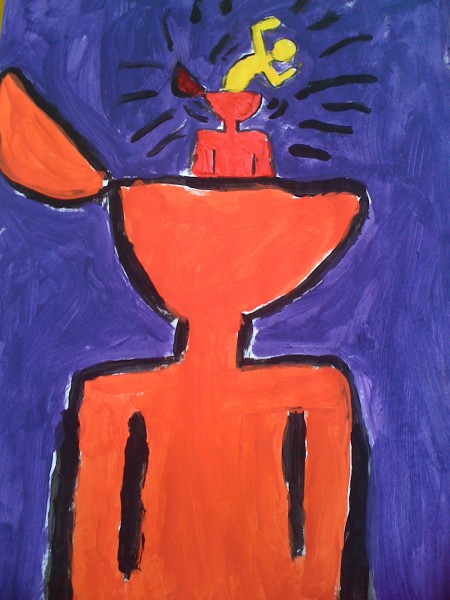 Categories
Description
We learned about the artist Keith Haring and enjoyed exploring his artwork. The students enjoyed viewing and playing on Keith Haring Kids website.
Objective
To be able to capture Haring's style.
Resources
Keith Haring Kids Website
Materials
A3 White cover paper
Lead pencils
Acrylic Paint
Questions
Using their Visual Art diaries they wrote about facts about the artist and then enjoyed drawing Harring inspired images. First the students drew their designs with a Graphite lead pencil, outlined their drawings with either a black Sharpie or black paint. They were encouraged to use vibrant colours. They absolutely enjoyed this project and remained completely focused. Outstanding Art Year 5 students!
Images