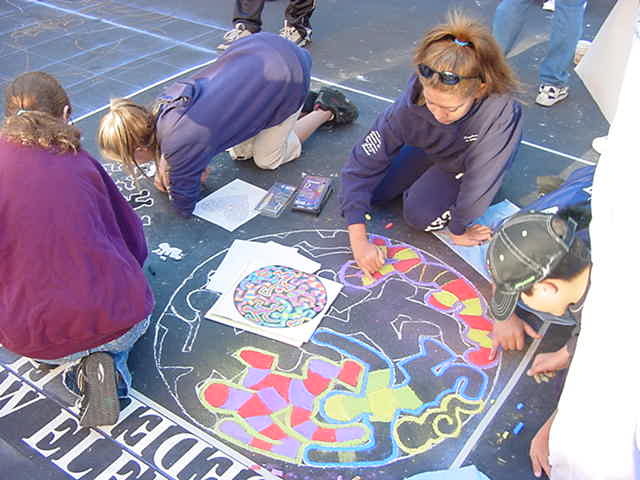 Categories
Description
A low-budget, exciting way to explore the function and creative process of public art while gaining a deeper understanding of Haring's work.
Objective
To learn about the life and work of Keith Haring.
To understand the value and purpose of public art.
To create site-specific work using limited tools.
Procedure
My students and I have been studying Keith Haring's life and art for two years. Nearly every month we write and create art with Haring's philosophy and styles in mind. Recently, we participated in a two-day street painting festival that attracted nearly 20,000 visitors in Valencia, California and we used chalk to recreate some of Haring's works. We were limited by size and budget, so we did the best we could to share his message with the onlookers in our little space. Needless to say, many people were moved by his work and asked us a lot of questions regarding who he was, and the work he did.
Questions
How does this work function differently in a public setting than if it were made in school?
How did you feel working in front of an audience?
This work has only a certain amount of time before it disappears. Does that play a role in the piece as a whole?
Images